News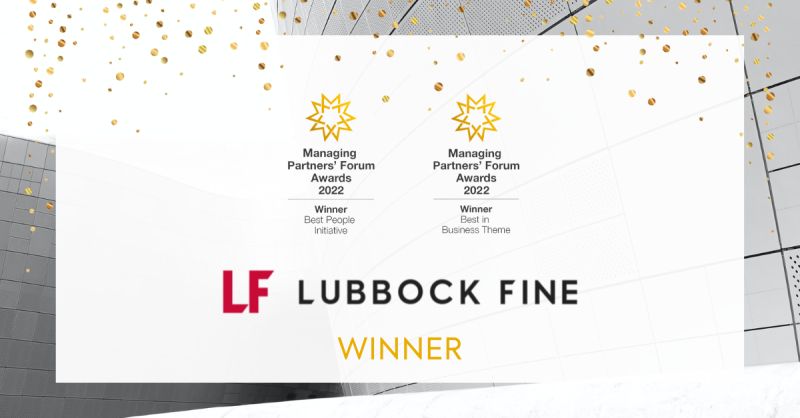 London member firm Lubbock Fine wins two awards
June 2022
---
Russell Bedford's London member firm, Lubbock Fine, a leading City accountancy and business advisory firm, has proudly announced that following their shortlisting, they have been chosen as winners of the 'Best People Initiative' and the 'Best in Business theme' at the Managing Partners' Forum (MPF) awards.  
The MPF awards, sponsored by the Financial Times and Harvard Business Review, are open to all professional services firms and they recognise leadership and management.
Smart Working has been an important component of their agile business transformation programme, which has been in operation since last September.
Going beyond hybrid, employees have embraced the options to work from home, in the office, or even abroad, depending on the specific requirements of their role, and importantly they have the freedom to choose their own "personal best hours" in any week.
Robert Morley (Chief Operating Officer) said: "We are thrilled to have been recognised by the MPF for our Smart Working initiative which forms part of a multi-year business transformation programme aimed at moving the firm to a new trust-based agile organisation design, empowering employees to make their own decisions.
Best of all we have found engagement levels have increased across the firm. Our people are bright, results-driven, focused, dedicated and ambitious and by putting our trust in them to deliver as they think best, we are rewarded with great performance.
We'd like to congratulate all the other nominees and winners for their fantastic initiatives and efforts".